ABOUT ME  MY APROACH  FOCUSING  PARENTING  CONTACT FEES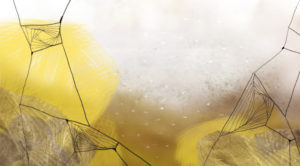 The base of my approach
I feel and I strongly believe that each person « move towards »  self realisation. This movement is constitutional, inseparable from any living being. It is also a force that deeply needs the safe and the securing presence of another human being. This is especially necessary in the first years of our life where our being is vulnerable, dependent, developing.

Physical, emotional, relational experiences are creating an environment that becomes more or less favorable to this « inner movement ».
Depending on that experience,  we can develop protective strategies that sometimes, over the years, can take up too much space and exhaust our vital energy.
We then develop a dis-ease, a symptom.
I see this suffering, this appearance of symptoms as an important message of a « deeper part of the self » that tries to receive the « seeing and hearing », the « affirming » the « loving and caring » it missed.
Therefore, I connect to states such as anxiety, depression, addictions, feelings of isolation, problems of self-esteem, conflictual relationships… as valuable sources.
They inform us « where » we should listen, keep company, offer compassion. Because despite our past experiences, the present moment always contains creative opportunities for forward movement.
What can happen in therapy
Based on this vision of the human being, my approach is grounded in the creation of an open, welcoming environment that nourishes a relationship of security, acceptance, compassion and freedom. Driven by this relationship, a process of deep empathic listening, experiencing, unique to each person, is facilitated.
In our therapy proces, we will work on enhancing your ability to enter and be in touch with different aspects of your being. We will explore how you want to live and what is meaningful to you.

Like that you can, at your own pace, strenghten your assurance of being with yourself and all the complex facets of your being – with a compassion and love.
You can develop more creative and satisfying ways of living day-to-day, « become » the nurturing environment for your personal growth. At your own pace you can find your place in the world.
I invite you to contact me if you have any questions or to make an initial telephone appointment. This appointment is free and has a potential duration of 20 minutes. Among other things, it will allow us to feel if I can be a good therapist for you.
Sessions can be in French, English and Serbian.
I have MA in psychology and I am a certified Focusing oriented therapist.
I keep studying Relational and Humanistic oriented psychology – Gestalt, Hakomi, the processes of Focusing and Mindfulness, Existentialist Philosophy and Phenomenology, Somatic experiencing, Musical and contact danse improvisation, my own life experiences
I am Serbian and I have been living as an expatriate in France for the past seventeen years