ABOUT ME  MY APROACH  FOCUSING   PARENTING  WEBINARS   CONTACT  FEES
Webinar on parenting « Set the limits that connects »
Monday, 18th March 2019 at 2pm EST
convert in your time zone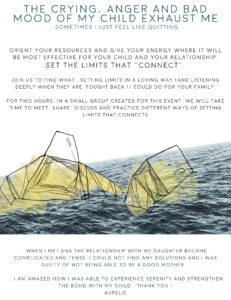 This webinar on parenting will use the platform called Zoom.
You will need to have a computer/mobile device and install the program. ( It is a simple process and you will get the instructions after signing in) .
All participants are connected with audio and video.
We will be able to work in big and smaller groups.
Group size is limited to 12 persons.
Fee : $30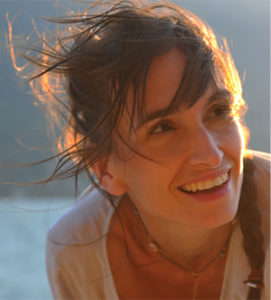 Ana Zunic is psychologist, Focusing oriented therapist and Focusing teacher, educated in Parenting by connection approach and Mindfulness Based Stress Reduction, feeling close to collages, fabrics, voice and dance improvisation.
She is a mother and stepmother of four working for the past 20 years with children, their parents, and professionals.